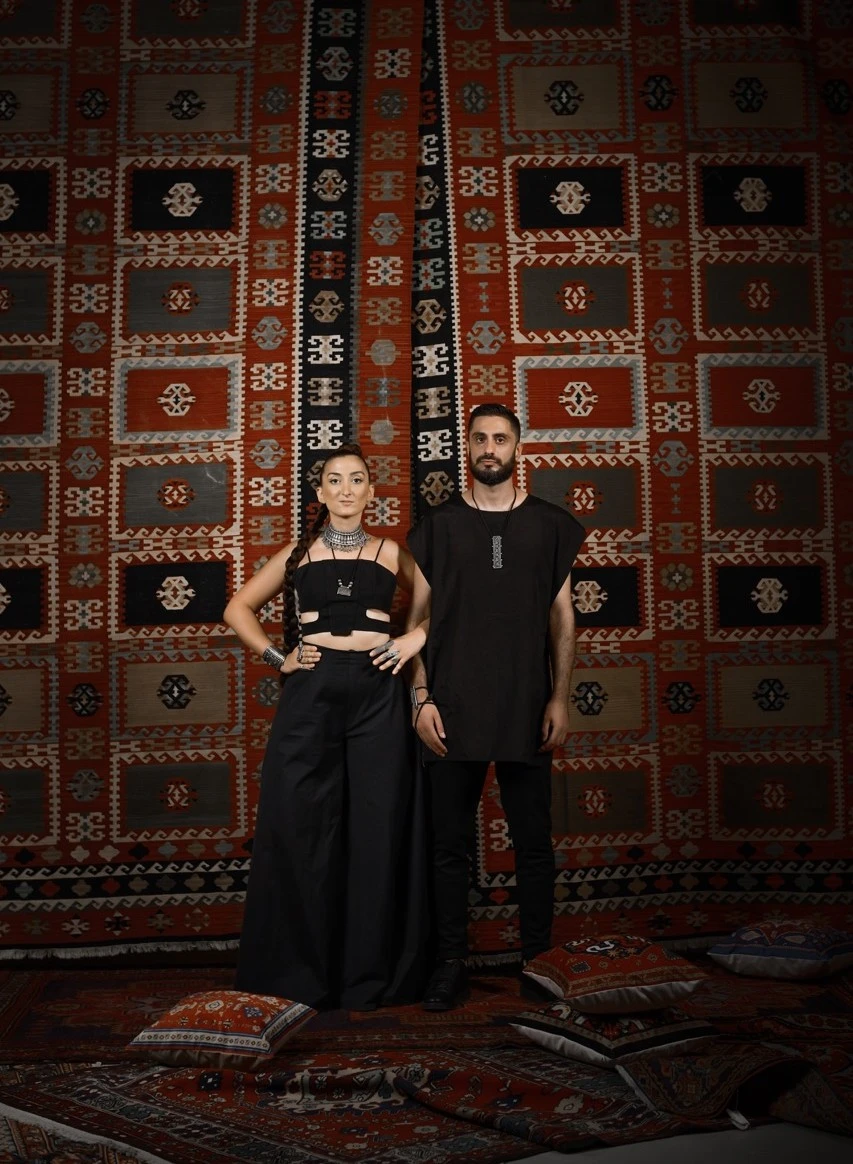 JINJ is the pioneer of the Armo-beat genre, intertwining Armenian folk music with electronic and hip-hop sounds.
Founded by vocalist, multi-instrumentalist and songwriter Sevana Tchakerian and guitarist and producer Gor Tadevosyan, JINJ was born out of the pair's mission to harness music as a therapeutic medium to heal their fellow Armenians  fractured by war. While traveling across Armenia to lead workshops for refugee families, the duo channeled trauma into a celebration of the resilience they saw radiating from their community. JINJ, meaning "serene" in Armenian, is a testament to that spirit as a guiding force in their music.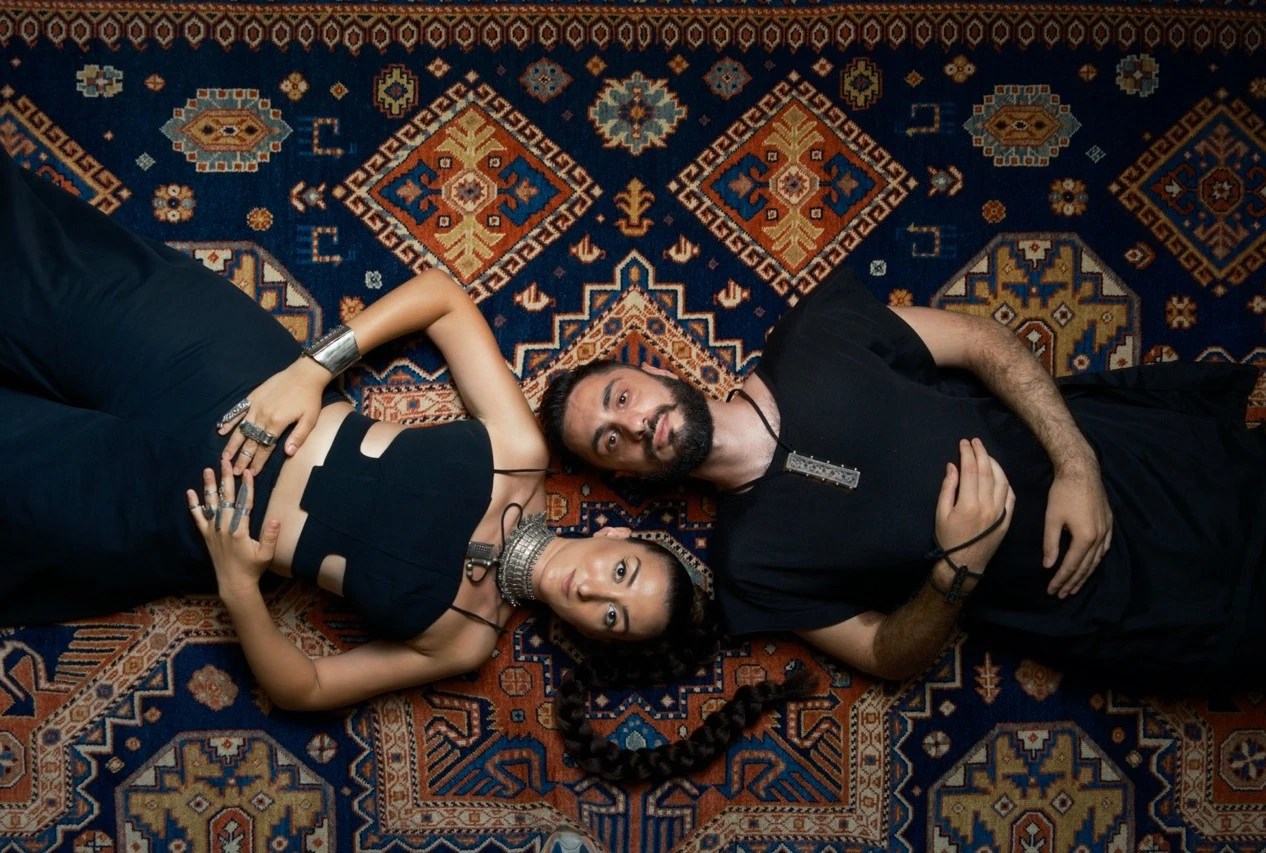 JINJ's music is nothing less than a rhythmic manifestation of the diversity of the Armenian landscape and culture, from the majestic green mountains to the pulsing beat of the city, from Komitas to underground rap, from the simplicity of the village to vodka shots in the club.
With each track bursting with limitless melodic imagination and deep-rooted lyrical skills, Tchakerian and Tadevosyan are making a bold statement - JINJ is here to stay.
The collaboration offers Paris-native vocalist, multi-instrumentalist and composer Sevana an avenue to combine incisive, hard-hitting lyrics with the melancholic, other-worldly tones traditional to her Armenian heritage. Her buoyant, boundless energy is tempered by guitarist and producer Gor, who grounds JINJ's sound in a brooding undercurrent inherent to his upbringing in Vanadzor, the post-industrial creative capital of the Caucasus.